Location Update: We have moved!
Our new address is 2496 W. 2nd Ave., Denver, CO 80223

A couple of points about what our safety procedures will be in offering this service:
Our equipment has always been cleaned between customers, we are merely switching the cleaning solutions used.

Our mission is to provide family-oriented, educational, and environmentally friendly outdoor adventures that promote the splendor and preservation of Colorado wilderness. We offer stand up paddle boards, tubes, and single and tandem kayaks, and snowshoes for rent. We invite you to join us in making Rocky Mountain memories on our adventure outings! Stop into our shop if you're looking for your own YOLO SUP gear!
Come visit us!
Store location:
Please book online or call for reservations
2496 W. 2nd Ave., Denver, CO 80223
Hours:
Mon - Thursday: 9:00 am - 5:00 pm
Friday - Sunday: 9:00 am - 6:00 pm
Give us a call: (303)472-3355or Email:
denveroutdooradventure@gmail.com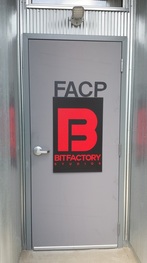 How to find our office: This is our old location, pictures of the new location coming soon!

This door can be found to the left of the BITFACTORY Gallery door. Please feel free to enter this door and continue down the hall. Our space is the second space on the main level. You can't miss all of the great YOLO Boards you will see displayed in our office! Look forward to seeing you!

The BITFACTORY Gallery is located between the Candelaria on Santa Fe Drive.


---