A FELLOWSHIP OF PADDLE ENTHUSIASTS
The Denver Paddle Club is a fellowship of outdoor enthusiasts brought together through love of paddling sports. Together we will explore new waters, seek out new adventures, and share our love of paddling with the community!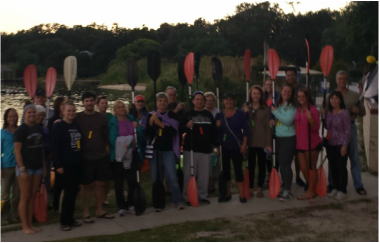 Membership:

$25/person yearly membership
Children 18 years of age or younger included on parent's membership

Member Benefits:

Discounted retail pricing
10% off outings
Access to free paddle board demo days
Exclusive paddle outings


Exclusive Paddle Club Outings:

Demo days at Bear Creek Lake Park - Try out our different models of paddle boards while paddling around Big Soda Lake! No cost for club members, see calendar for dates and times

Gross Reservoir Paddle

Dates and times coming soon!